The following titles will be on display from 23 March - 30 March. If you would like to borrow any of them when they come off display see library staff. Otherwise click on the call number link to check the library catalogue.
Class Distinctions: Dutch Painting in the Age of Rembrandt and Vermeer
759.9492/COLL BAER
Image and text taken from here
"The Dutch Republic in the 17th century was home to one of the greatest flowerings of painting in the history of Western art. Freed from the constraints of royal and church patronage, artists created a rich outpouring of works that circulated through an open market to patrons and customers at every level of Dutch society."
Francis Picabia: Our Heads Are Round so Our Thoughts Can Change Direction
759.4/PICA
Image and text taken from here
"Irreverent and audacious, restless and brilliant, Francis Picabia achieved fame as a leader of the Dada group only to break publicly with the movement in 1921. Moving between Paris, the French Riviera, Switzerland, and New York, he led a dashing life, painting, writing, yachting, gambling, racing fast cars, and organizing lavish parties."
Women Art and the Politics of Identity in Eighteenth-Century Europe
704.042/HYDE
Image and text taken from here
"The eighteenth century is recognized as a complex period of dramatic epistemic shifts that would have profound effects on the modern world. Paradoxically, the art of the era continues to be a relatively neglected field within art history."
Introducing Philosophy of Art in Eight Case Studies
701.17/MATR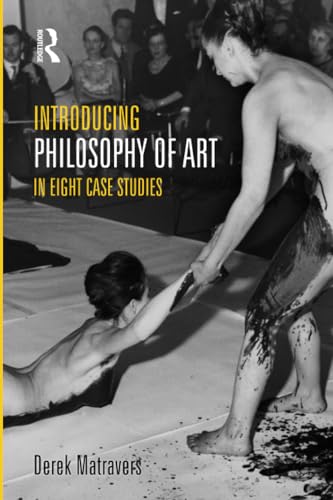 Image and text taken from here
"Derek Matravers introduces students to the philosophy of art through a close examination of eight famous works of twentieth-century art. Each work has been selected in order to best illustrate and illuminate a particular problem in aesthetics."
Mitch Cairn's: The Reader's Voice, 2015
709.2/CAIR
Image and text taken from here
"The Reader's Voice is a 230-page artist book of the entire suite of collages by Mitch Cairns published by Gang Atelier."
The Creative Growth Book
709.73/CREA
Image and text taken from here
"The Creative Growth Book celebrates the first 40 years of the titular Oakland, California, art center for people with disabilities. As the world's oldest and largest center of its kind, Creative Growth Art Center's history mirrors the evolution of a growing disability rights movement and the increased interest in self-taught art."
Scale in Contemporary Sculpture
735.23/WELL
Image and text taken from here
"The first book to devote serious attention to questions of scale in contemporary sculpture, this study considers the phenomenon within the interlinked cultural and socio-historical framework of the legacies of postmodern theory and the growth of global capitalism."
The Language of New Media
302.2/MANO
Image and text taken from here
"In this book Lev Manovich offers the first systematic and rigorous theory of new media. He places new media within the histories of visual and media cultures of the last few centuries. He discusses new media's reliance on conventions of old media, such as the rectangular frame and mobile camera, and shows how new media works create the illusion of reality, address the viewer, and represent space. He also analyzes categories and forms unique to new media, such as interface and database."