New Books in the Library
The following items will be on display at the library circulation desk for 2 weeks from 23 May until the 6th June 2013. If you would like to borrow any of these please ask the library staff for assistance.
Aldwyth work v./work n. collage and assemblage
709.2/ALDW
Image and text taken from
"
The reclusive American artist Aldwyth (born 1935) has labored at some distance from the mainstream art world to produce astonishingly complex and dense collage and assemblage works that recall the fantastical intricacies of Jess, Ed Kienholz Bruce Conner or even Hieronymus Bosch in their diagrammatic, ordered mayhem...."
James Gleeson: Drawings for Paintings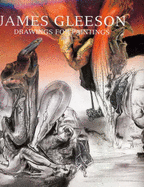 741.092/GLEE
Image and text taken from
"This catalogue presents a major reassessment of the inter-relationship between painting and drawing in Gleeson's oeuvre."
Post-Digital Printmaking
760.28/CATA
Image and text taken from
"
This groundbreaking book establishes Post-Digital Printmaking as a distinct area of printmaking practice both technically and conceptually. Radically different from digital print production (inkjet on high-quality paper), Post-Digital Printmaking integrates Computer Numeric Control (CNC) devices such as laser cutters and CNC routers with matrix production for lithography, intaglio and relief."
Chaotic Harmony: Contemporary Korean Photography
770.95195/CHAO
Image and text taken from
"
Recently contemporary Korean art has garnered significant international recognition, in part for the work of photographers Atta Kim and Bae Bien-U. Now, this richly illustrated book brings their work together with that of forty other up-and-coming Korean artists..."
Yasuhisa Kohyama: The Art of Ceramics
"
Yasuhisa Kohyama's masterly ceramics are inspired by the ancient Jomon and Yayoi ceramics of Japan. Using the distinctive Shigaraki clay and a wood-firing anagama kiln, he has created modern ceramic vessels and sculpture, which are vigorous and new, but timeless in their beauty."
Louise Nevelson
"A complete monograph dedicated to one of the most important American artists of the twentieth century. This gorgeous monograph presents an impressive collection of 560 works: 100 large-format works in full-page reproductions and 460 reproductions of installations, collages, and designs, arranged in chronological order."
Lesley Vance & Ricky Swallow
"
The temporary installation of artwork by Ricky Swallow and Lesley Vance at the Huntington constitutes not only the first time the work of these two artists--husband and wife, sculptor and painter--has been displayed together, but also the first time contemporary art has been installed in the mansion of Henry E. and Arabella Huntington..."
Towards a Philosophy of Photography
"
Media philosopher Vilém Flusser proposed a revolutionary new way of thinking about photography. An analysis of the medium in terms of aesthetics, science and politics provided him with new ways of understanding both the cultural crises of the past and the new social forms nascent
within them."