The following titles will be on display from the 29th August until the 12th September. If you would like to borrow any of these titles please talk to the library staff.
Richard Diebenkorn: The Berkeley Years 1953 - 1966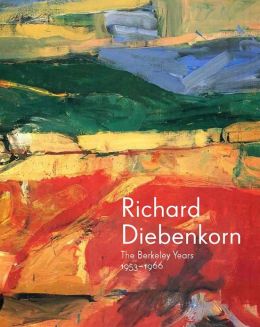 759.13/DIEB
Image and text taken from
"
In the 1950s American painter Richard Diebenkorn (1922–1993) took a dramatic turn away from his early work, exploring new vocabularies of both abstract and representational styles, which would come to be known as the artist's "Berkeley period." This era has long been recognized as one of the most interesting chapters in postwar American art, yielding many of Diebenkorn's best-known works."
A Universal Archive: William Kentridge as Printmaker
769.92/KENT
Image and text taken from
"
South African artist William Kentridge (born 1955) is internationally acclaimed for his drawings, films, and theatre and opera productions. He is also an innovative and prolific printmaker--of etchings, engravings, aquatints, silkscreens, linocuts and lithographs."
Cross-Cultural issues in Art: Frames of Understanding
701.03/LEUT
Image and text taken from
"
Cross-Cultural Issues in Art provides an engaging introduction to aesthetic concepts, expanding the discussion beyond the usual Western theorists and Western examples."
In Between the Lines: Recent British Drawings
741.941/INBE
Image and text taken from
"Well-illustrated catalogue published to accompany an exhibition, 25 June - 10 July 2009. Useful survey of drawing practices in contemporary British art. Includes texts by Jeremy Cooper and Catherine Lampert."
AES+F: The Revolution Starts Now!
779.092/AESF
Image and text taken from
"
Moscow-based group AES+F (Tatiana Arzamasova, Lev Evzovich, Evgeny Svyatsky and Vladimir Fridkes) are notorious for their slick video installations, which have become hits at biennales internationally. The artists draw their language and references from history painting, opera, propaganda, advertising and cinema (particularly sci-fi, fantasy and action genres)."
Nancy Holt: Sightlines
709.2/HOLT
Image and text taken from
"
Holt's wide-ranging body of work since the late 1960s includes Land art—particularly the monumental
Sun Tunnels
(1973-1976), major works of sculpture, installations, film, and video. A comprehensive representation of her working process in both word and image..."
Learning to Look at Modern Art
709.04/ACTO
Image and text taken from
"
This companion volume to the author's
Learning to Look at Paintings
addresses some of the questions most commonly asked about modern art: why does it appear so different from the art of the past? Why is it so difficult to understand? How should we approach it?"
Alighiero E Boetti
"
Alighiero e Boetti (1940-1994) has emerged as one of the most significant figures of postwar European art whose practice is having an unfolding impact on younger artists. His powerful influence can be attributed to the material diversity of his work, its conceptual ingenuity, and his political sensibility.
"