The following titles will be on display from 6 April - 20 April. If you would like to borrow any of them when they come off display see library staff. Otherwise click on the call number link to check the library catalogue.
The Sight of Death
759.4/POUS
Image and text taken from here
"In early 2000 two extraordinary paintings by Poussin hung in the Getty Museum in a single room, Landscape with a Man Killed by a Snake (National Gallery, London) and the Getty's own Landscape with a Calm. Clark found himself returning to the gallery to look at these paintings morning after morning, and almost involuntarily he began to record his shifting responses in a notebook. The result is a riveting analysis of the two landscapes and their different views of life and death, but more, a chronicle of an investigation into the very nature of visual complexity."
Marking the Infinite: Contemporary Women Artists From Aboriginal Australia
759.994291/MARK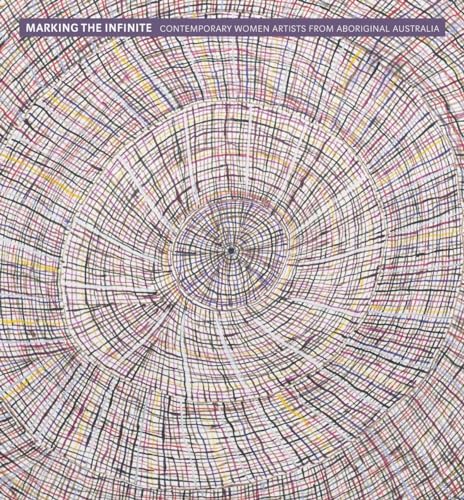 Image and text taken from here
"A lively, in-depth look at nine women on the vanguard of Aboriginal Australian art. This book explores women artists who are at the forefront of the Aboriginal arts movement in Australia."
James Darling: Instinct, Imagination, Physical Work
730.92/DARL
Image and text taken from here
"The manifesto 'Nature is not a background' of farmer-artist James Darling underscores every page of this book. Curator and former director of the Art Gallery of South Australia Daniel Thomas traces Darling's artistic career from tentative beginnings to his place as the creator of some of Australia's most arresting sculptural works."
Artrage: The Story of the Britart Revolution
709.41/FULL
Image and text taken from here
"The Young British Artists (YBAs) stormed onto the contemporary art scene in 1988 with their attention-grabbing, ironic art. Both dismissed as trivial gimmickry and praised for its witty energy, their art made an indelible mark on the art scene and on public consciousness, still visible today."
O'Keeffe, Preston, Cossington-Smith: Making Modernism
709.04074/HARD
Image and text taken from here
"O'Keeffe, Preston, Cossington Smith is published with a groundbreaking touring exhibition that brings together the iconic art of American Georgia O'Keeffe with modernist masterpieces by two of Australia's most celebrated and pioneering modernist painters, Margaret Preston and Grace Cossington Smith."
Robert Hannaford: Natural Eye
759.994/HANN
Image and text taken from here
"Robert Hannaford is one of Australia's foremost portrait artists, but this is only one aspect of his work. Robert Hannaford: Natural Eye, the first book to be published on this acclaimed artist, reveals a richer, fuller story: of an artist who deliberately places representation over abstraction, producing art that celebrates the visual world in all its variety while interrogating its place in the human imagination."
John Dowie: A Life In The Round
730.92/DOWI
Image and text taken from here
"John Dowie: A life in the round celebrates eight decades of artistic achievement by a great Australian sculptor, painter and writer. Creator of such popular and significant public sculptures as the Three Rivers fountain in Victoria Square, Alice in Rymill Park, the Victor Richardson gates at Adelaide Oval and the Sir Ross Smith Memorial at Adelaide Airport, John Dowie's art will already be familiar to many. Tracey Lock-Weir charts Dowie's progress over the years and her informative essay is illuminated by John Dowie's own warm, humorous writings. "
John Singer Sargent and the Art of Allusion
759.13/SARG
Image and text taken from here
"The work of portraitist John Singer Sargent (1856–1925) has come to epitomize the glamour and anxiety of his age. In this innovative study, Bruce Redford reveals the web of visual quotations and references that informed Sargent's most ambitious paintings."
Sara Midda's South of France: A Sketchbook
741.092/MIDD
Image and text taken from here
"A wondrous sketchbook from a year spent in the south of France—an artist's personal journal carried everywhere and crammed with drawings and notions and thoughts surprising and whimsical."