The following titles will be on display from 13 July - 20 July. If you would like to borrow any of them when they come off display see library staff. Otherwise click on the call number link to check the library catalogue.
Sabine Moritz: Limbo 2013
759.3/MORI
Image and text taken from here
"Limbo, the state of being suspended in time, between past and future, repose and action, is the title of Sabine Moritz's first solo show with Marian Goodman Gallery in Paris. Spread over two floors, the exhibition includes eighteen oil on canvas paintings, and over sixty drawings, a dense body of work started in late 2001."
Paul Nash
759.2/NASH
Image and text taken from here
"Paul Nash is one of the most distinctive and important British artists of the 20th century. He is known for his work as an official war artist, producing some of the most memorable images of the First and Second World Wars, and also as one of the most evocative landscape painters of his generation."
Richard Tuttle: I Don't Know. The Weave of Textile Language
730.92/TUTT
Image and text taken from here
"I Don't Know, Or The Weave of Textile Language is a unique project by the renowned US artist Richard Tuttle. It will be the largest survey of his work ever held in the UK, which will include a major exhibition of Tuttle's career to date at the Whitechapel Gallery and a newly commissioned sculpture to be presented in Tate Modern's iconic Turbine Hall."
Machine Age Modernism
769.92/COLL MACH
Image and text taken from here
"This group of 40 prints from the exceptional Daniel Cowin Collection captures the tumultuous aesthetic and political climate of the years surrounding World Wars I and II. An essay by Jonathan Black addresses the impact of World War I on two notable British printmakers, Edward Wadsworth and C. R. W. Nevinson."
The Self-Aware Image
750/STOI
Image and text taken from here
"The notion of the painting as an art object is a relatively recent invention. The Self-Aware Image offers an impressive and complex account of the origins and development of this invention from the late Renaissance through the end of the baroque age. In comparison to the old image characterized by its preeminently liturgical function and its display in a predetermined space, the painting as the new image is increasingly autonomous and movable."
Maggi Hambling: Touch
741.092/HAMB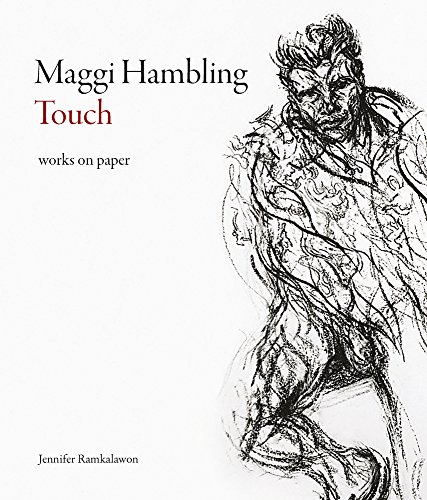 Image and text taken from here
"One of Britain's foremost figurative artists, Maggi Hambling is celebrated for her portrait paintings and controversial sculptures. Less familiar, however, are her lively drawings and sensuous Monotype prints."
Patrick Pound: The Great Exhibition
709.2/POUN
Image and text taken from here
"Patrick Pound: The Great Exhibition is the first comprehensive exhibition of the New Zealand-born, Melbourne-based artist. An avid collector, Patrick Pound is equally interested in systems and the ordering of objects: an attempt, perhaps, to make things coherent. As Pound says, 'to collect is to gather your thoughts through things'."
Painting After Postmodernism
759.06/ROSE
Image and text taken from here
"Painting after Postmodernism: Belgium - USA investigates why so many believed Marcel Duchamp when he made his infamous statement of 1918: that painting was dead. After all, as this book goes on to show, Duchamp was wrong. In the decades before and after World War II, Picasso, Matisse, Miro and the New York School continued to make monumental mural scale paintings on the level of the greatest art of the past."
Practice as Research: Approaches to Creative Arts Enquiry
707/BARR
Image and text taken from here
"Practice-led research is a burgeoning area across the creative arts, with studio-based doctorates frequently favored over traditional research. Yet until now there has been little published guidance for students embarking on such research."