The following titles will be on display from 10 August.- 17 August. If you would like to borrow any of them when they come off display see library staff. Otherwise click on the call number link to check the library catalogue.
Lisa Kuskavage
759.13/YUSK
Image and text taken from here
"Accompanying a major exhibition, this stunning survey and important monograph highlights more than two decades' worth of Lisa Yuskavage's brilliant and controversial paintings"
Concrete Cuba: Cuban Geometric Abstraction from the 1950's
709.7291/CUBA
Image and text taken from here
"Concrete Cuba, produced on the occasion of the 2015–16 exhibition at David Zwirner, marks one of the first major presentations outside Cuba to focus on concretism in Cuba, and includes important works from the late 1940s through the early 1960s by the 12 artists who were associated with the group: Pedro Álvarez, Wifredo Arcay, Mario Carreño, Salvador Corratgé, Sandú Darié, Luis Martínez Pedro, Alberto Menocal, José M. Mijares, Pedro de Oraá, José Ángel Rosabal, Loló Soldevilla and Rafael Soriano."
Australiana to Zeitgeist
709.94074/LOUG
Image and text taken from here
The A–Z of Contemporary Australian Art. From Australiana to Zeitgeist with Kitsch, Land Art and Xerox in between, this book brings together the work of 78 dynamic Australian artists you need to know, now.
The Beautiful Brain: The Drawings of Santiago Ramon y Cajal
741.092/CAJA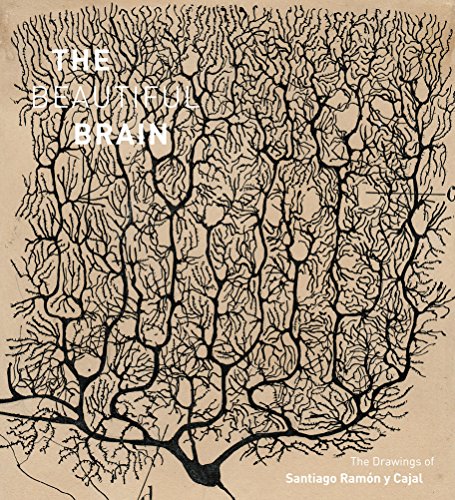 Image and text taken from here
"Santiago Ramón y Cajal (1852–1934) was the father of modern neuroscience and an exceptional artist. He devoted his life to the anatomy of the brain, the body's most complex and mysterious organ. His superhuman feats of visualization, based on fanatically precise techniques and countless hours at the microscope, resulted in some of the most remarkable illustrations in the history of science."
Rebecca Warren: Every Aspect of Bitch Magic
730.92/WARR
Image and text taken from here
"Rebecca Warrens first monograph is chronological review of her career to date. Showing both key works and installation shots, (including the Turner Prize, Serpentine Gallery, the 54th Venice Biennale and numerous interntional solo exhibitions) her work is further contextualised with an essay by Bice Curiger, editor of Parkett."
Susan Weil: Moving Pictures
709.2/WEIL
Image and text taken from here
"The first monograph on the American artist Susan Weil, a respected figure in modern art history. A longtime fixture in the New York art scene, Susan Weil has always maintained an adventurous attitude toward material and form even as she continued to paint self-assuredly in both abstract and representational modes."
Reductionism in Art and Brain Science
700.1/KAND
Image and text taken from here
"Are art and science separated by an unbridgeable divide? Can they find common ground? In this new book, neuroscientist Eric R. Kandel, whose remarkable scientific career and deep interest in art give him a unique perspective, demonstrates how science can inform the way we experience a work of art and seek to understand its meaning."
William Yang: Stories of Love and Death
779.092/YANG
Image and text taken from here
"Acclaimed photographer William Yang has captured the zeitgeist like no-one else, providing a very personal insight into the evolution of Mardi Gras, the spectre of AIDS, Sydney's theatrical and social scenes, and changing notions of 'belonging' in multicultural Australia."