New Books 19 - 26 October
The following titles will be on display from 19 Oct - 26 Oct. If you would like to borrow any of them when they come off display see library staff. Otherwise check the library catalogue for availability.
The Polaroid Project: At the Intersection of Art and Technology
779/POLA
Image and text taken from here
"The Polaroid Project is the only book to bring together both the outstanding photography created by the artists and photographers Polaroid worked with, alongside the technical objects and artifacts from the MIT Museum archive. Curated by William A. Ewing and Barbara Hitchcock, and with texts from other leading critics, curators and writers that discuss the Polaroid phenomenon in terms of artistic output and lasting legacy on design, technology, society and business, this book is the definitive publication for the many who have a deep love of Polaroid."
American Dream: Pop to Present
769.973/COPP
Image and text taken from here
"The American Dream: From Pop to present presents an overview of the development of American printmaking since 1960, paying particular attention to key figures such as Jasper Johns, Robert Rauschenberg and Andy Warhol. The 1960s was a period of change in the production, marketing and consumption of prints and the medium attracted a new generation of artists whose attitude towards making art had been conditioned by the monumentality and bold, eye-catching nature of popular imagery in postwar America, from advertising billboards to drive-in movies."
Ugo Rondinone: Becoming Soil
709.2/ROND
Image and text taken from here
"This catalogue records Swiss artist Ugo Rondinone's (born 1964) first major solo exhibition in France. Star-filled skies, monumental landscapes and animal sculptures are combined into a poetic whole that conveys the magnificence of natural phenomena, human existence and the cosmos."
Jongsuk Yoon
759.9519/YOON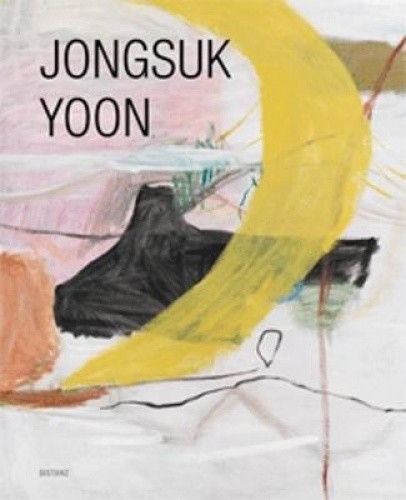 Image and text taken from here
"Stylistically, the landscapes of Jongsuk Yoon suggest a new Abstract Expressionism. Beneath the agitated pictorial surface and the seemingly chaotic lines, her abstract and expressive paintings and drawings always contain a kernel of silence and deliberate gentleness. Seemingly naïve renditions of steep mountains, paths, hats, animals, and pavilions invoke the artist's Asian roots and recall her childhood in Korea. The beholder contemplating these "mind landscapes," in which dreams and experiences kaleidoscopically condense in forever new images, will look in vain for a larger meaning, a story."
Not at Home: The Suppression of Domesticity in Modern Art and Architecture
709.04/REED
Image and text taken from here
"The notion of domesticity - the home, the family, privacy, comfort - has often been challenged and ridiculed by modernist artists, architects and designers. Today, after more than 100 years of dispute, the domestic is being re-evaluated and returned to a position of cultural prominence, looking back over the mainstream of modernism in an effort to trace it hidden domestic subcurrents. The book investigates domesticity in modern art and architecture from the Victorian period up to the present day. Through the essays, the notion of the home is freed from stereotypes of sentimental nostalgia and emerges as an arena of modern art."
Being Here: The Life Of Paula Modersohn-Becker
927.5/MODE
Image and text taken from here
"Born in Germany in 1876, Paula Modersohn-Becker was the first female artist to paint herself not only naked but pregnant. BEING HERE is a moving account of the life of this ground-breaking Expressionist painter by the acclaimed French writer Marie Darrieussecq."
Assemblage Theory
194/DELA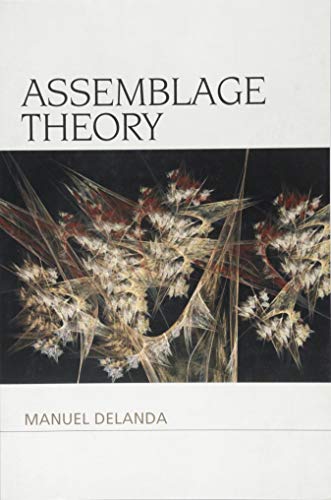 Image and text taken from here
"Examines the concept of an assemblage of heterogeneous components. Gilles Deleuze considered his concept of "assemblage" to be one of his most important contributions to philosophy. Yet he never developed it consistently and systematically, whether in his own books or those co-authored with Félix Guattari. In this book Manuel DeLanda provides the first detailed overview of the assemblage theory found in germ in Deleuze and Guattari's writings. Through a series of case studies, DeLanda shows how the concept can be applied to economic, linguistic, and military history as well as to metaphysics, science, and mathematics."
Feminist Methodologies for Critical Researchers: Bridging Differences
305.4/SPRA
Image and text taken from here
"This accessible text on social research methodology teaches students of sociology and related disciplines how standard methods can be adapted toward critical ends. The second edition has been updated throughout to incorporate the latest critical scholarship, enhanced discussion of qualitative methods, new material on global issues, sex/sexuality/gender, new discussion of intersectionality, how social media can shape research, and more."
Flaneuse: Women Walk the City in Paris, New York, Tokyo, Venice and London
305.4/ELKI
Image and text taken from here
"If the word flâneur conjures up visions of Baudelaire, boulevards and bohemia – then what exactly is a flâneuse? In this gloriously provocative and celebratory book, Lauren Elkin defines her as 'a determined resourceful woman keenly attuned to the creative potential of the city, and the liberating possibilities of a good walk'. Part cultural meander, part memoir, Flâ neuse traces the relationship between the city and creativity through a journey that begins in New York and moves us to Paris, via Venice, Tokyo and London, exploring along the way the paths taken by the flâneuses who have lived and walked in those cities."
Aesthetics and Politics
111.85/ADOR
Image and text taken from here
"No other country and no other period has produced a tradition of major aesthetic debate to compare with that which unfolded in German culture from the 1930s to the 1950s. In Aesthetics and Politics the key texts of the great Marxist controversies over literature and art during these years are assembled in a single volume. They do not form a disparate collection but a continuous, interlinked debate between thinkers who have become giants of twentieth-century intellectual history."