The following titles will be on display from 26 Oct - 2 Nov. If you would like to borrow any of them when they come off display see library staff. Otherwise check the library catalogue for availability.
Rose Hilton
759.2/HILT
"Rose Hilton has been an artist her whole life and has surmounted extraordinary obstacles in keeping to her calling: a strict, religious upbringing, tuberculosis when an art student and a demanding marriage to Roger Hilton. But Hilton has a genius for enjoying life, whatever the problems and for transmitting that pleasure into her works of art. Hilton turns 85 in 2016, one of the last survivors of the glory days of St Ives modernism, and shows no sign of relaxing her industrious work rate."
The Nerdrum School: The Master and his Students
759.81/NERD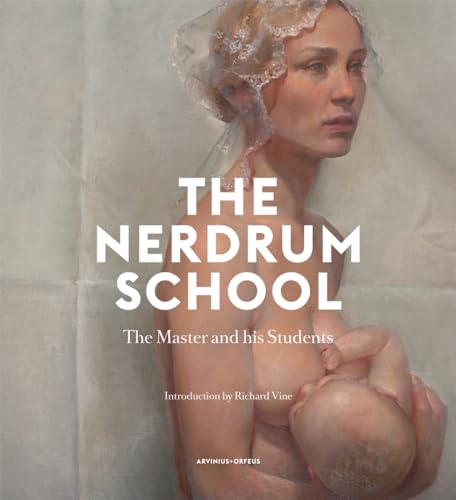 "Norwegian artist Odd Nerdrum (born 1944) was a student at the Academy of Art in Oslo when modernism made its delayed entry into Norway. Nerdrum broke away from his peers who rallied around the likes of Warhol and Lichtenstein, instead becoming a follower of Rembrandt and a painter in the classical tradition. Art students from all over the world have since sought out his teachings, and many have become internationally known in their own right."
LET'S DESTROY WORK
709.2/FUSI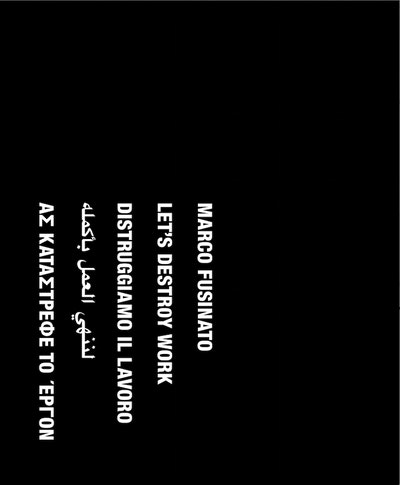 "On the eve of All the World's Futures at the 2015 Venice Biennale, Schwartz City is pleased to announce the publication of Let's Destroy Work, the first major monograph on Marco Fusinato. A comprehensive overview of the past two decades of Fusinato's projects in art and music, featured projects include FREE (1998–2004), a series of guerrilla performances in unsuspecting music stores around the world; Mass Black Implosion (2007–), an ongoing series of propositional scores; Aetheric Plexus (2009–2013), a viewer-triggered installation of white noise and white light; and TM/MF (2000), a collaborative project with Thurston Moore."
Paula Modersohn-Becker
759.3/MODE
"Considered one of the most important representatives of early German Expressionism, painter Paula Modersohn-Becker (1876–1907) left behind an oeuvre of still-life paintings, landscape paintings, portraits and self-portraits in a characteristic expressionist style upon her premature death at the age of 41. Famous for her friendship with poet Rainer Maria Rilke and for having influenced Picasso, Modersohn-Becker is also recognized as a pioneer for female artistic representation of the female body, and is often cited as the first woman to paint full-length nude self-portraits.
How to See: Looking, Talking, and Thinking about Art
701.17/SALL
"How does art work? How does it move us, inform us, challenge us? Internationally renowned painter David Salle's incisive essay collection illuminates the work of many of the most influential artists of the twentieth century. Engaging with a wide range of Salle's friends and contemporaries―from painters to conceptual artists such as Jeff Koons, John Baldessari, Roy Lichtenstein, and Alex Katz, among others―How to See explores not only the multilayered personalities of the artists themselves but also the distinctive character of their oeuvres."
Bad New Days: Art, Criticism, Emergency
701.17/FOST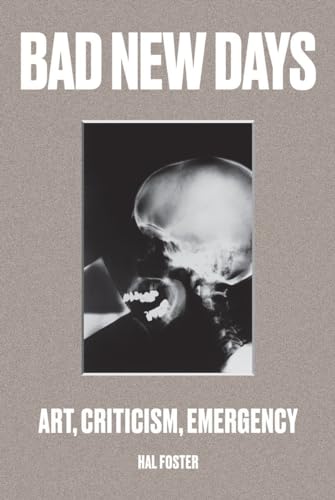 "Bad New Days examines the evolution of art and criticism in Western Europe and North America over the last twenty-five years, exploring their dynamic relation to the general condition of emergency instilled by neoliberalism and the war on terror. Considering the work of artists such as Thomas Hirschhorn, Tacita Dean, and Isa Genzken, and the writing of thinkers like Jacques Rancière, Bruno Latour, and Giorgio Agamben, Hal Foster shows the ways in which art has anticipated this condition, at times resisting the collapse of the social contract or gesturing toward its repair; at other times burlesquing it."
Practice-led Research, Research-led Practice in the Creative Arts
707.1/SMIT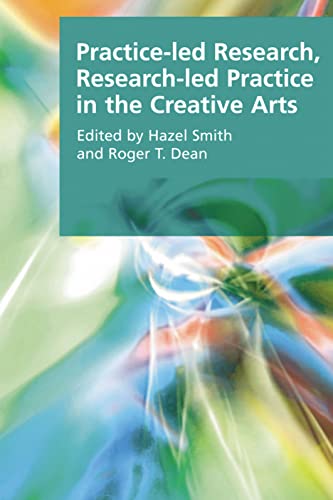 "This book addresses one of the most exciting and innovative developments within higher education: the rise in prominence of the creative arts and the accelerating recognition that creative practice is a form of research.The book considers how creative practice can lead to research insights through what is often known as practice-led research. But unlike other books on practice-led research, it balances this with discussion of how research can impact positively on creative practice through research-led practice."
Gene Smith's Sink: A Wide-Angle View
927.7/SMIT
"Famously unabashed, W. Eugene Smith was photography's most celebrated humanist. As a photo essayist at Life magazine in the 1940s and '50s, he established himself as an intimate chronicler of human culture. His photographs of war and disaster, villages and metropolises, doctors and midwives, revolutionized the role of images in journalism, transforming photography for decades to come."
Bento's Sketchbook
741.092/BERG
"The seventeenth-century philosopher Baruch Spinoza-generally known as Benedict (or Bento) de Spinoza-spent the most intense years of his short life writing. A keen draughtsman, he also carried with him a sketchbook. After his sudden death, his friends rescued letters, manuscripts, notes, but apparently didn't find a sketchbook. Or, if they did, it was subsequently lost. For years, John Berger has imagined Bento's sketchbook being found, not knowing what he hoped to find in it, but wanting to reread his words while being able to look at the things Bento had seen with his own eyes. When one day a friend gave John a blank sketchbook he began to draw: not like a seventeenth-century Dutch amateur, nor to try and illustrate Bento's thoughts, but drawing, in Spinoza's company, from life today, and telling stories and asking questions. A book of images and words, Bento's Sketchbook is an exploration of the practice of drawing, about where and to what it leads. It is, too, a beautiful, clear-sighted meditation on how we perceive, and seek to explain, our ever-changing relationship with the world around us."
Who's Afraid of Contemporary Art?
709.05/ANKY
"From museums and the art market to biennales and the next big thing, Who's Afraid of Contemporary Art? offers concise and pointed insights into today's art scene, decoding "Artspeak," explaining what curators do, demystifying conceptual art, exploring emerging art markets, and more. In this easy-to-navigate A to Z guide, the authors' playful explanations draw on key artworks, artists, and events from around the globe, including how the lights going on and off won the Turner Prize, what makes the likes of Marina Abramovic and Ai Weiwei such great artists, and why Kanye West would trade his Grammys to be one."
The Past's Threshold: Essays on Photography
770.1/KRAC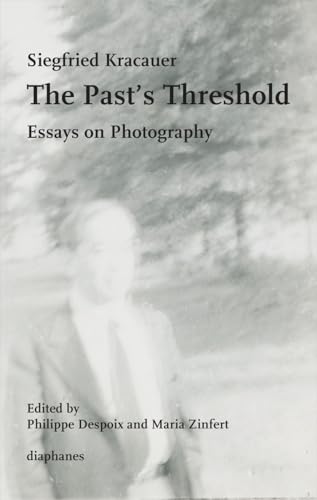 "Siegfried Kracauer was a leading intellectual figure of the Weimar Republic and one of the foremost representatives of critical theory. Best known for a wealth of writings on sociology and film theory, his influence is felt in the work of many of the period's preeminent thinkers, including his friends, the critic Walter Benjamin, and Theodor W. Adorno, who once claimed he owed more to Kracauer than any other contemporary."